MOPS
September 12th - May 8th, 2018
$93
We are so excited that you are interested in MOPs for the 2017-2018 year. We will meet at Grace Church in SLO the second Tuesday of each month from 9-11:00 am. Childcare is provided for kids ages 0-5. The cost for the year is $90, which covers childcare, crafts, and the MOPS international membership fee. Scholarships are available. Contact mopsslo@gmail.com to request a form. We do not want cost to keep anyone from joining. Please fill out the form below to start the registration process. Just put the kids down that will be needing childcare. If you do not have a home church, simply put 'none.' You do not need to go to church to be part of MOPs.
Our registration party will be Tuesday, August 22 at Mitchell Park. Drop by anytime between 9 and 11 am to pay your registration fee, meet the leadership team, and connect with other moms.
Our first official meeting is September 12.
Join us as we explore what it means to be free indeed. Motherhood is hard. Let's not do this alone. Find your tribe of women at MOPS SLO. Questions? Email us at slomops@gmail.com
GraceCollege Winter Getaway
February 16th - February 18th, 2018
$49 - $119
Join GraceCollege this coming President's Day weekend for our annual Winter Getaway to Lopez Canyon Bible Camp. This weekend will be a great time to worship, fellowship, go hiking, meet new students and dive into the word of God. Our guest speaker Matt Curtis will take us through Israel's wandering in the wilderness in the book of Exodus. Don't miss this awesome weekend!
Early Bird Discounts:
Super Early Bird: $99
Good until 12/3
Early Bird: $119
Good until 1/21
Standard Bird: $129
Good until 2/15
Angry Bird: $139
This is if you show up to the event and haven't paid yet!
Do not let finances keep you from going. If you are in need of financial aid, please let Miles know via email. Assistance is available. miles@graceslo.org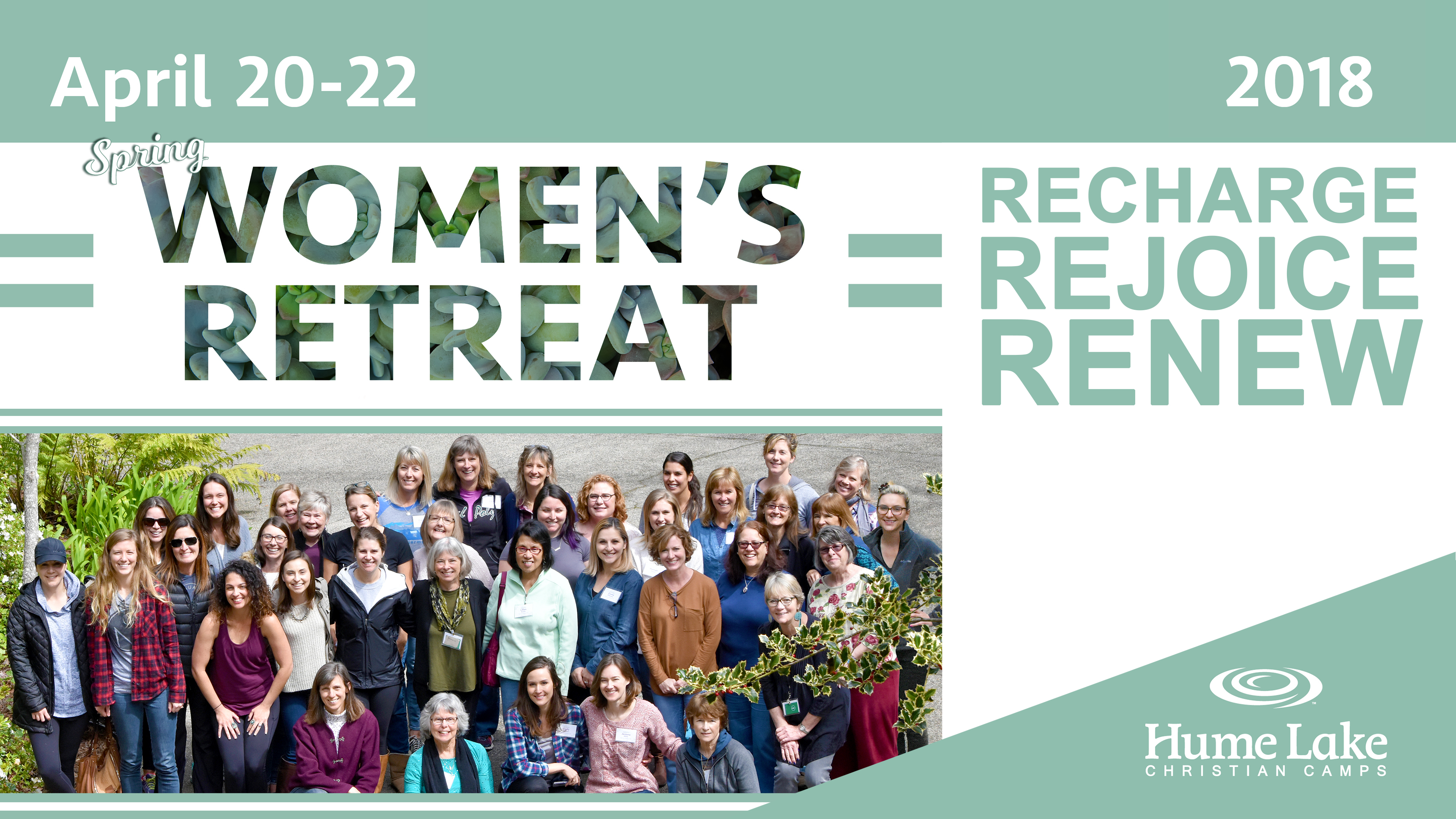 Women's Retreat
April 20th - April 22nd, 2018
$215 - $265
RECHARGE. REJOICE. RENEW.
The Women's Retreat provides a weekend with new and old friends sharing times of fellowship, reflection, and laughter. We stop at nothing to provide solid Biblical teaching, fabulous food, a variety of recreational activities, craft sessions and inspiring worship.
See Hume's website for more details on this event
Dates: April 20-22
Lodging Options:
Economy: $210
Standard cabins and dorms
Sleeps 5-10 guests comfortably
Linens provided
Bathroom attached or within walking distance
Standard: $260
Similar to a large dorm room
Sleeps 5-10 guests comfortably
Linens provided
Full bathroom
Non-Refundable Deposit of $75 due upon Registration
See last year's Retreat Pictures HERE